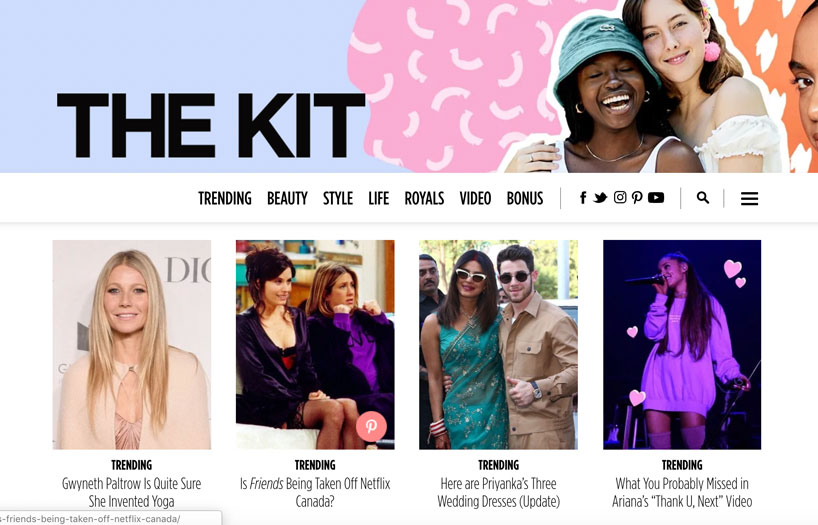 The Kit is a modern media brand, which uses the power of digital, print and social to tell rich, engaging, authentically multi-platform stories. The Kit connects with readers by offering Canada's most compelling beauty and fashion content: breaking news, gorgeous photo shoots, editor-approved shopping lists, and thoughtful trend features. The reader sees herself reflected back in the best possible light: strong, smart, beautiful.
Winner of "Best Website" and Gold Winner for "Best Service Website" by the Canadian Online Publishing Awards, 2018.
Winner of "Best Beauty Website" by the Proctor & Gamble Beauty Awards, 2018.
For more information please visit http://thekit.ca